Everything You Need to Know
At Bodythings we ask that you always book an appointment for your pointe shoe fitting. We do this to make sure we can provide you with the undivided attention and time required to properly fit a pointe shoe. It is a detailed process and you deserve our full attention, so that we can cater to your individual needs, foot shape and concerns. We book our fittings in 30 minute slots. Please contact your most convenient location to book an appointment!
How to Prepare for a Fitting
Getting your first pair of pointe shoes is an exciting privilege! Here are a few pointers to help you prepare for your fitting:
Please make sure you have consent from your ballet teacher before coming in to be fitted for your first pair.
Confirm with your teacher which pointe shoe accessories they would like you to have (ouch pouches or similar, lambs wool, or no padding). Padding can make up to a half of a size difference when being fitted, so it is important to know this beforehand!
If you are experienced en pointe, please bring to your appointment your old shoes and any pointe shoe accessories you wear. This will help your fitter problem solve, assess your needs and provide you the best fit.
Neatly trim your toenails and bandage any blisters to avoid added discomfort.
Have Your Shoes Teacher Approved
Once you have purchased your new pointe shoes, we know you will be eager to get en pointe! However, please wait to wear them and sew on your ribbons. Always show them to your ballet teacher and have the fit approved first. If for any reason we need to reassess your fit, they cannot be returned or exchanged if they have been worn or sewn.
The more the merrier! Group fittings can be a fun way to organize fittings for a class. We understand that scheduling can be more difficult with groups so we are happy to offer flexibility in appointment times, even outside of regular store hours. If you are a teacher or studio owner and would like to book a group fitting, please contact us! For group fittings it is best to plan at least two weeks in advance.
Please Call to Book
OR
Request an Appointment Below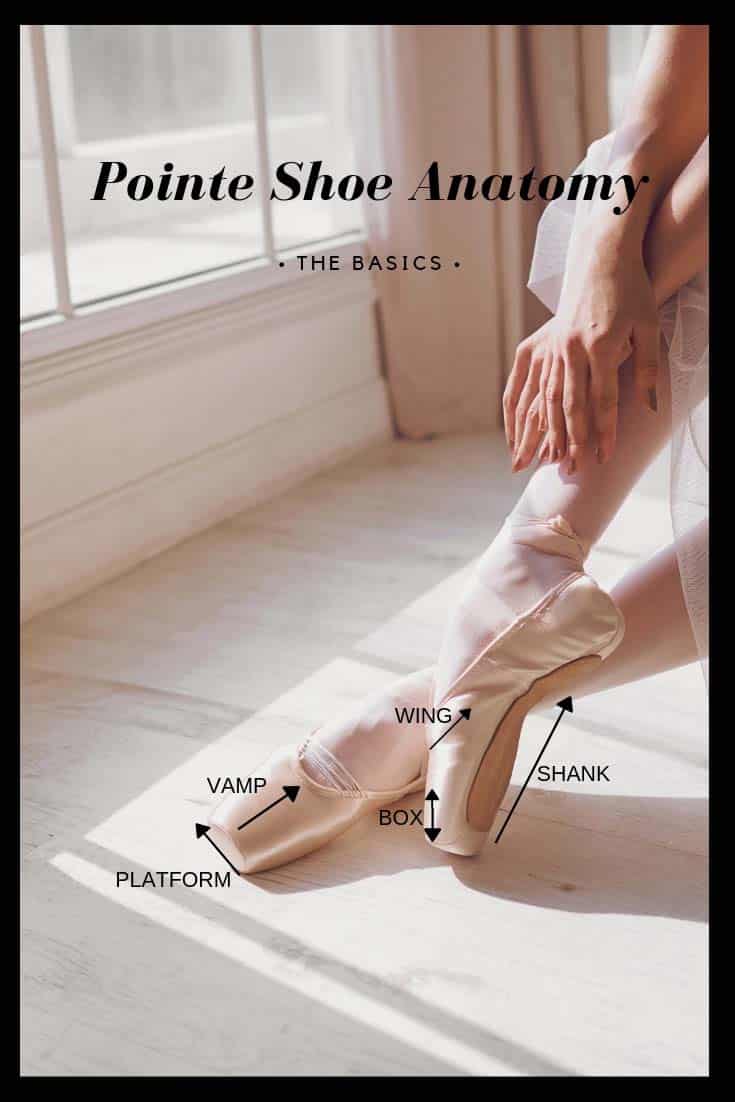 Can I buy my pointe shoes with growing room?
Pointe shoes are fit very snugly to the foot in order to provide you with support. Having growing room in a pointe shoe means it will not support your foot the way it needs to and can cause blisters, damaged toenails and even serious injury to your feet or ankles.
How should my pointe shoes feel?
Your pointe shoes should feel snug on your feet. Your longest toe should touch the end of the shoe, without bending. You should have just enough room inside your shoe to wiggle your toes. A good test is to put your shoes on and do a demi plie; you should feel your longest toe touching the end of the shoe with some pressure, but not feel it bending or curling. When are you en pointe, the snugness of the shoe should provide a slight pressure, supporting your foot inside the shoe without allowing your foot to 'sink' down towards the floor.
How do I know when I need a new pair?
Pointe shoes don't last forever, so it is important to know when you need a new pair. The box, platform and/or shank will eventually break down to the point where support is lacking. Every dancer will break in their pointe shoes differently, however, so your shank may break down before your box or vice versa. When you feel your foot is no longer supported it is probably time for a new pair. Speaking with your teacher to confirm is always the best way to know for sure!
How long will my pointe shoes last?
This depends on the individual! The shank strength of your pointe shoe, the strength of your feet and ankles and the amount of pointe you do each week will all factor into the life span of your shoes. For a professional ballerina a pair of pointe shoes may only last for one performance! However, for most dancers pointe shoes can last up to a few months.
How do I care for my pointe shoes?
It is important to let your pointe shoes dry out in between wears. Make sure to remove your padding from your shoes and do not keep your pointe shoes in your dance bag, so that they can breathe. They are constructed with a glue that breaks down with wear, and the heat and sweat from your foot can accelerate this process. Letting them dry will provide your shoes with a bit more longevity, so that the glue doesn't break down as quickly. Jet glue is a liquid glue that instantly hardens and can be used to temporarily harden your pointe shoes. This will allow you a few more wears as your pointe shoes begin to break down. Jet glue can be used on the platform, shank or box of your pointe shoe.
Why are there so many different brands and styles of pointe shoes?
Pointe shoes are made to fit very snugly to the shape of your foot. So, there must be numerous different brands and styles to cater to all of the different foot shapes and strengths. The strength of your feet and ankles, length and shape of your toes, overall foot shape and arch prominence are some of the main things taken into consideration when choosing an appropriate style of pointe shoe.
What if there isn't a pointe shoe that fits me?
At Bodythings we take pride in our pointe shoe fittings. We always work with your best interest in mind, as an ill-fitting pointe shoe can have serious consequences. We do carry the largest selection of pointe shoe brands and styles in Calgary and it is rare that we can't find a shoe for a dancer; however, it is far more important to us that you find your best fit, than to make a sale. If we don't have the size that you require, we will simply order it in for you! If there isn't a shoe here that our fitters feel is the best fit for you, we are happy to assess your other options with you after your appointment. Although our store policy is exchange or store credit we will always accept returns for refund on unsewn and unworn pointe shoes because we understand how imperative finding the right pair is!