Bloch Pointe Shoes Only At Bodythings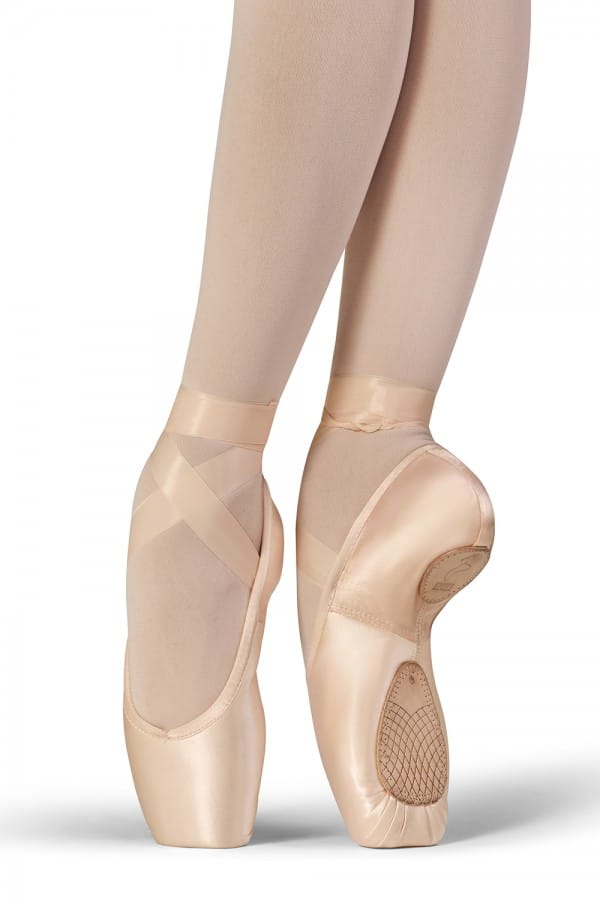 Boasting revolutionary technology, Bloch pointe shoes are considered one of the leading brands for dancers across the world. Diverse in their creations, and flexible in their attire, Bloch pointe shoes can suit all dancer levels, from beginner to professional, while providing them with style and comfort. It's why Bodythings is proud to showcase a wide range of Bloch pointe shoes to dancers across Canada.
As dancers ourselves, we know the pressure and anxiety that comes performing at their peak. Part of our commitment to helping our dancers is to provide them with a selection of pointe shoes that can enhance their skills, feel snugly on their feet and make them feel closer to their true art form. Bloch is a brand that epitomizes the art of dancing. From ballet to jazz, Bloch has been on the feet of dance students and leading professionals in dance studios around the world.
With handmade satin pointe shoes, our dancers can feel the superior balance that comes with Bloch shoes. A perfectly-fitted Bloch shoe will consider all aspects of a foot's anatomy and ensures correct positions and leg lines.
Helping You Find The Perfect Pair Of Bloch Pointe Shoes
For over 25 years, we have been servicing dancers of all skill levels with passion and commitment. We understand the importance of pointe shoes that gives you strength, support and flexibility. It's why we offer our dancers with shoe fittings.
With our undivided attention, our customer service representatives can assist in helping you find your perfect Bloch pointe shoes, a pair that snugly fits on your feet with just enough room to wiggle your toes. Our fittings are a detailed process, as we will consider all aspects of your foot, including your strength of your feet and ankles, length and shape of your toes, and the overall shape of your foot and arch. Everything will be taken into consideration to ensure you get pointe shoes that enhance your dancing.
Coupled with a vast array of dancewear, you can see why Bodythings is your online store for all things dance. We are ready to assist you in any way possible.